Our Vibrational Frequency CDs work great with Sound Tables, Vibro Sound Mats and
Sound Chairs

Vibroacoustic Therapy (VAT) Frequencies are used in Vibroacoustic devices such as Sound Tables, Loungers, Mats, Chairs or VAT Pillows. Vibroacoustic Therapy is a drugless, non-invasive approach addressing physical, mental and emotional aspects, increasing quality of life. The body is massaged with low frequency vibrations which are transmitted through the use of special transducers. The vibrations permeate the body, engaging the body to create a sympathetic resonance with the energetic frequency waves provided in the CD.

VAT offers multiple benefits and has been documented to stimulate blood circulation, relieve stress, anxiety and its analgesic effect aids in pain management. It lowers blood pressure and calms the autonomic nervous system and decreases spasms and tremors (Parkinson's, Dystonia), helping to enhance the quality of life. It provides surface and deep tissue massage effects. VAT has also been found to aid with lungs conditions such as Asthma, COPD and Cystic Fibrosis. Repeated sessions have shown cumulative positive effects. For more information on VAT, please see our Resources Page.

We have been working with VAT frequencies since the 1990's and VAT has been researched around the world for over 30 years. I thank Olav S. of Norway, the "Father of Vibroacoustics", for mentoring me in the use and development of vibroacoustic frequencies.

Using the Frequency CDs

Choose the frequencies you will be using and the sound source. Lie on the Sound Table or Mat, sit in the Sound Chair or place the VAT Pillow in the area you would like to address. VAT has a sensory and brain stimulating effect that is calming and anxiety reducing when used at low levels. Very often, "Less is More" for volume levels.
Frequency CDs are available on CD, which we will ship to you
or as hi-bit rate MP3 (256 kbs) which you can download.
$29.95 each
Shipping cost outside the US is kept to a minimum.
Click to download a listing of our VAT and Vibroacosutic Music Tracks on PDF
I wrote a short article showing how easy it is to integrate an excellent, inexpensive
Mixer with your Sound Table, Mat or Chair which allows you to use
VAT Frequencies with any music you like.
Please click here to see the article.


Purchase any 3 of our Frequency CDs or MP3s
and get the 4th free.
Click here to order
---
Inner Soulutions Vibroacoustic Music

Conscious Flight
Vibroacoustic Music
Vibroacoustic Music - A 45 minute journey into inner peace.
This CD was created for Sound Tables and other Vibroacoustic equipment
by Chris Deuel and Inner Soulutions.
It is an excellent combination of music, sound, VAT (Vibroacoustic) frequencies and binaural beats.
The CD may be used with or without headphones in your Sound Table
(use headphones if you wish to take advantage of the 7 HZ binaural brainwave entrainment).
Its purpose is to relax, entrain the brain down to a Zen meditative state – and let you travel inwardly
while remaining conscious of your travels …
Excellent for stress relief, massage, meditation,
Parkinson's, chronic pain, muscle relaxation and spasms.
This CD is also available with Audiostrobe ©
If you would like to use this version with your Light Glasses,
Please let us know in the "Note" section when ordering
and we will send the Audiostrobe © version.
Conscious Flight © Inner Soulutions 2011
Available as a CD or MP3 (high bit rate - 256 kbs) or FLAC download
Hi Stephen, I just listened to Conscious Flight on our VAT table and thought I would send you a quick note of appreciation. Wow! Stunned! Wonderful composition for VAT! Congratulations and thanks to you and your son. I hope you create more pieces like that. --Joel, CT

New

- Deep Inner Peace - Vibroacoustic Sound Table Music

Created for Sound Tables and other Vibroacoustic equipment by Chris Deuel and Inner Soulutions.

Deep Inner Peace was designed as Vibroacoustic Music. Blended in soft low levels to provide an intimate environment that is less likely to be heard by those in other rooms, such as during a massage. The tuning for the track is 432 Hz.
Excellent for stress relief, massage, meditation, and muscle relaxation.
Composer Chris Deuel writes "Deep Inner Peace was inspired by the vision to produce a piece of music that induces healing and tranquility through the use of pure sounds and love inspired melodies. Musically engineered specifically to take advantage of the unique energy field that is produced by sound tables. The sounds are mixed in a way that is clearly evident to the body that this is not just a piece of music intended to be listened to in headphones, but rather a soothing symphony of vibration intended to envelop you in light and sound revealing to you your inner brilliance! Ultimately, may this music transport you to a Deep Inner Peace."
Deep Inner Peace © Chris Deuel - Inner Soulutions 2014
Available as a CD or MP3 (high bit rate - 256 kbs) download or FLAC

New

- Inner Alignment

Energy Center Clearing and Alignment CD.

This 15 minute CD was created for Sound Tables and other Vibroacoustic equipment
by Chris & Stephen Deuel and Inner Soulutions.

Created with the intention to work up through the major and minor energy centers, from the Earth Star to the Stellar Gateway. The Tibetan Bowl (played by Stephen Deuel) clears and resonantly tunes and aligns this sequence of energy centers to allow for their highest functioning.

Inner Allignment © Inner Soulutions, Chris & Stephen Deuel - 2014

Available as a CD or MP3 (high bit rate - 256 kbs) download or FLAC
---
Jill Mattson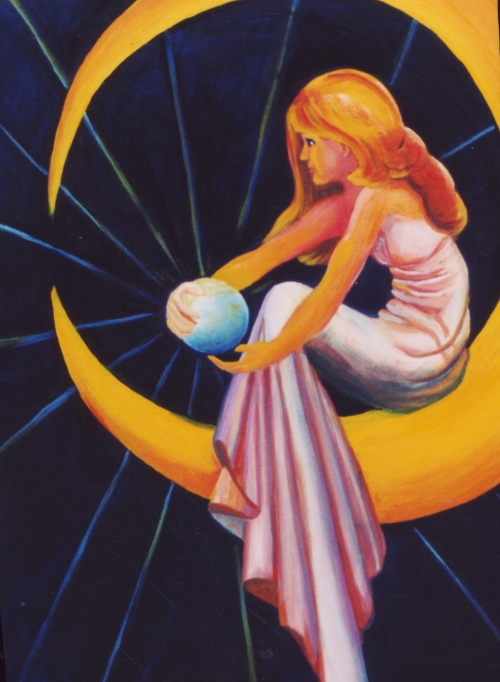 All about Sound Healing - Books, CDs and more.
www.jillswingsoflight.com/
A Spa like CD...beautiful music with frequencies of vitamins, collagen
and the muscles of the face and neck (to tighten them)...quite a nice treat!
www.musicforbeauty.com/
Free sound-healing mp3s
www.jillshealingmusic.com/
---
TheraSound
"Over twenty years ago, I understood the need for a non-drug alternative to the medical profession's pharmaceutical approach to physical and emotional pain. I set out to create musical experiences that helped to relax the body, release tension and suppressed emotions, create a receptive frame of consciousness and bring about an integration of the body, mind and spirit... ... ... and TheraSound was born"
David Ison, Founder and President of TheraSound
Click here to visit TheraSound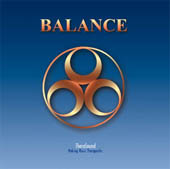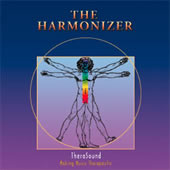 ---
Aleya
Aleya Dao is a Sound healer form Northern California. We recently created a Sound Mat for her. While we were chatting I mentioned that when we create a Sound Table or Sound Mat for someone, we tune in energetically to them and create it specifically for them. She asked if I would mind playing her CDs to aid in our tuning in during her Sound Mats creation. It was an excellent idea. I played her cds through our Sound Table in our Ascension - Dolphin Sound Healing Room while we were creating her Sound Mat and was delighted that they worked so well in the Sound Table as well as being very high in Healing Vibration. Her "Awaken" CD that she created with Barry Goldstein is wonderful for massage, as well. - Stephen (vibroacoustic.org)
"An extraordinary musical recording designed to take listeners away from the stress, troubles and despair of everyday life and into a place of peace, balance and beauty, Awaken is a groundbreaking 41-minute journey to inner awareness driven by a seamless, harmonic blend of mystical, rhythmically driven music, ambient textures, toning and light language."
For more information or to order Aleya's CDs, please visit her web site
www.aleyadao.com
---
Sonic Synergy
Sound as Medicine
This is an excellent new album mixing vibroacoustic frequencies, binaurals and nature with acoustic instrumentation.
It works great in our Sound Table and is incredibly relaxing. - Stephen (vibroacoustic.org)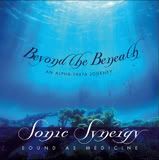 Beyond the Beneath
An Alpha - Theta Journey
Contemplative acoustic music; 12 string guitar, Shakuhachi Flute, Cello and Vocals with sound healing technologies.
"Beyond the Beneath helps encourage Alpha - Theta brainwave states, known for many beneficial effects. These can include profound relaxation, improved sleep, reduced pain, inner peace, balanced emotions, mental clarity, physical well-being, imune system stimulation, access to the subconscious, deeper intuition and inspiration."
For more info or to order this CD,
Please click here to go to Sonic Synergy's web site.
---
Astarius
Astarius has Created this Music with the powerful intention to activate multi levels of Healing. In the beginning was Sound by which all things are Created! Sound is the access code, the bridge between Heaven and Earth. On these CDs, Astarius plays several instruments. His main expression is through the Didgeridoo and Vocal Harmonics. The Didgeridoo (an ancient wind instrument from the tribal Aborigines of Australia) produces multi leveled low and high tones, voices within voices reflecting Eternity (Everyone, Everywhere, Everywhen). While playing the Didgeridoo Astarius breathes in and out at the same time (circular breathing) producing continuous Sound with no pause. Through His Music He channels the Breath of God to activate Our Eternal Nature. Astarius also uses Vocal Harmonics to produce more than one tone simultaneously. These Vocal Harmonics consist of a fundamental low tone with high overtones, which activates the marriage between Spirit and Body. The Low Tone grounds the body while the High Overtones (as Spirit) lift the Body on Winged Songs of Ascension.
We met Astarius at the Sound Healing Conference in Santa Fe. After giving sessions for 4 days to others, he lay down on our Tactile Sound Table and put in his "Sonic Ascension" CD. We decided that if you don't happen to live next to Astarius, the Sound Table is the next best thing. We enjoy Astarius' "Sonic Ascension" and "Echoes of Eternity" CDs. He has a new CD forthcoming - "Angel Trumpets" which by all reports works great in our Sound Tables. Wonderful VAM
To purchase Astarius' CDs at his web site, click here.

---